Google UI testing... borders! UI test 8/7/2007

by Tim Dineen
I spotted a new Google SERP user interface test today and thought I'd share: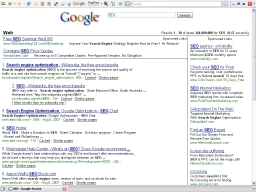 I doubt this will make the cut as a I personally felt like something was wrong with my screen...
The test shows Google boxing off the ads with a thin blue border line and the ads had a white background rather than the now-typical yellow or the old blue.
The blue background behind the top title row was also gone and there were no links to other Google search verticals on the page either.
Posted 8/7/2007 - 6:00 PM